A pure GRAS-designated supplement, MSMPure Vegetarian Capsules benefit people on all levels of the health spectrum. As a result, active adults look to this purest form of MSM to enhance overall wellness in a variety of ways, including:
Relief of chronic pain
Natural long-term relief of pain and discomfort caused by chronic joint, muscle, skin and gastrointestinal conditions.
Improved mobility
Relieving muscle soreness and promoting healthy joints through the soothing effects of MSM on cartilage and connective tissue. The quick absorption of MSM promotes overall joint function and range of motion, reduces swelling and stress, and helps to slow the aging process.
Faster bodily recovery
By reducing inflammation by up to 40%, MSM helps to speed recovery from injuries and rigorous physical activity. Including sports-related activities ranging from running, hiking, cycling and swimming to weightlifting and high-intensity workouts.
Enhancing skin texture and elasticity
Nourishes the skin, leaving it silky smooth and youthful looking while promoting faster hair/nail growth and collagen restoration. In clinical studies, within 8 weeks, this purest form of MSM showed a 38% reduction in wrinkles along with improvements in skin elasticity.
Immune Support
Sulfur, an active component of MSMPure, supports restorative balance for the immune system. It may help improve resistance to viruses and toxic substances, resulting in a stronger immune response.
"THANK YOU!! You're the only ones who offer OptiMSM at this good of a price without fillers. It makes such a huge difference in my life I don't ever want to go back to not having this product. I didn't believe this product would be so powerful, but it is far more powerful than the prescription drug I was taking which also gave me stomach aches. I haven't seen any side effects with MSM, just pain reduction, and my mom is now taking it also."

Suggested Uses & Preparation*:
| Suggested Use | Serving Size |
| --- | --- |
| Skin, hair and nails maintenance, joint support or exercise recovery | 1 to 4 capsules daily |
| Therapeutic pain relief | 4 to 8 capsules daily |
How much you'll need if taking 8 capsules daily:
| Container Size | Supply |
| --- | --- |
| 250-count size | 30-day supply |
| 500-count size | 60-day supply |
| 1000-count size | 125-day supply |








Made in the USA using the patented OptiMSM® multi-stage distillation process to ensure purity, consistency and quality, the features of MSMPure Vegetarian Capsules include:
99.99% pure organic sulfur MSMPure Coarse Powder in a completely tasteless vegetable-based capsule
A full one-gram dose in each specially-designed elongated VegiCap
Travel-friendly capsules are smooth are easy to swallow
Coarse Powder active ingredient is completely free of additive
Non-GMO formulation is vegetarian/vegan friendly, non-allergenic and gluten-free
Kosher & Halal certified
Every batch tested by independent labs to guarantee the absence of harmful contaminants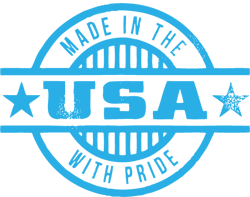 Getting started with MSM
MSM is not intended as a fast-acting solution but should be considered a long-term therapy aimed at addressing the root cause of discomfort. While most people begin to notice improvements within about two weeks, it may take weeks or sometimes months for others to reap the benefits of the product.
The results of MSM may not be fully visible until you've taken the supplement for several days. However, it is important to continue the recommended daily dosage to reap the full benefits of this product. It's important to administer MSM slowly, increasing the dosage over a two- or three-week period from 1- 2 grams daily to 4 – 6 grams daily.
Does Not Contain:
Wheat
Corn
Gluten
Sugar
Salt
Soy
Starch
Dairy
Fish
Preservatives
Artificial Colors or Flavors
Supplement Facts
Serving Size:

1 Level Tsp. (4 capsules)
Servings Per Container (250 count):

62 servings
Servings Per Container (500 count):

125 servings
Servings Per Container (1,000 count):

250 servings
Methylsulfonylmethane:

>99.9% pure OptiMSM®
% Daily Value:
not established
Other ingredients:
Hypromellose (Vegetarian Capsules)
The statements herein have not been evaluated by the Food and Drug Administration. This product is not intended to diagnose, treat, cure or prevent disease.
Warnings:
If you are pregnant or lactating, consult your physician before using any health supplements.

Keep out of reach of children.

Store in a cool dry place.
MSM Certificate of Analysis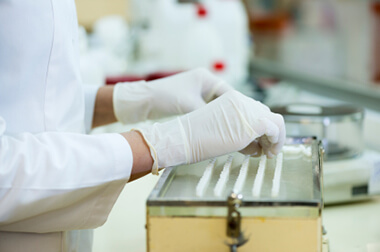 PURITY
The only way to manufacture pure, clean MSM is through distillation. Each batch is tested for potency and purity to ensure you are getting the purest MSM.
Purity: 99.9%
Water Content: <0.1%
DMSO Content: <0.05%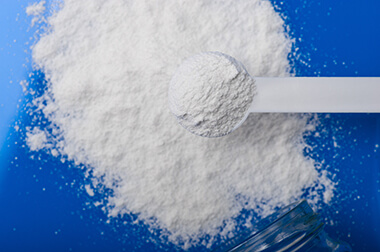 INTEGRITY
The MSM used to create all MSMPure® products is GRAS designated and made in the USA. Utilizing a proprietary distillation system to create premium raw material, the integrity of each batch is tested to ensure it is free from harmful microbes and pesticides.
Total Aerobic Mocrobial Count: <10 cfu/g
Total Yeast and Mold Counts: <10 cfu/g
Enterobacteria: Absent ✓
Escherichia coli: Absent ✓
Salmonella: Absent ✓
Staphylococcus aureus: Absent ✓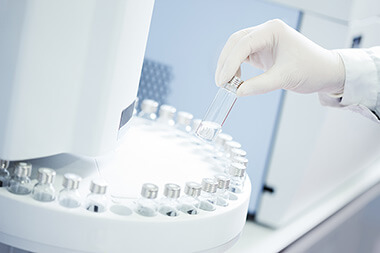 SAFETY ANALYSIS
Our MSM complies with California's Proposition 65 safety for heavy metals testing. Every lot at the manufacturing facility contains less than the following levels of heavy metals, as tested by a third party analytical testing laboratory.
Pb (Lead <0.5 ppm): not detected ✓
As (Arsenic <0.5 ppm): not detected ✓
Cd (Cadmium <0.5 ppm): not detected ✓
Hg (Mercury <0.5 ppm): not detected ✓

Product 
Coarse Flakes
Powder
Fine Crystals
Powder
Flavored Coarse
Flakes Powder
Vegetarian
Capsules
Tablets
Advanced Joint
Support Tablets
Type
Powder
Powder
Powder
Capsules
Tablets
Tablets
Unique Feature
Purest MSM, no additives
Dissolves quickly, no clumping
Flavored: Lemon-Lime, Fruit Punch, Chocolate & Vanilla
Vegetarian capsule
Smooth and easy to swallow
Max strength joint pain relief
Cost per Dose
(4 grams)
$.28
(1 lb size)
$.28
(1 lb size)
$.31
(1 lb size)
$.93
(120 count size)
$.67
(120 count size)
$.55
(120 count size)
Price
$31.95
(1 lb size)
$31.95
(1 lb size)
$34.95
(1 lb size)
$27.95
(120 count size)
$19.95
(120 count size)
$21.95
(120 count size)
Taste
Slightly bitter
Slightly bitter
Flavored
Taste-free
Taste-free
Taste-free
OptiMSM®

✓

✓

✓

✓

✓

✓

Made in the USA

✓

✓

✓

✓

✓

✓

3rd Party Tested

✓

✓

✓

✓

✓

✓

Vegan friendly

✓

✓

✓

✓

✓

✓

Non-GMO Certified

✓

✓

✓

✓

✓

—
Travel-Friendly
—
—
—

✓

✓

✓

Sizes Available
8.8 oz, 1 lb, 2.2 lbs, 5 lbs & 10 lbs
8.8 oz, 1 lb, 2.2 lbs, 5lbs & 10 lbs
8.8 oz & 1 lb
120 count, 250 count & 500 count
120 count & 360 count
120 count & 360 count
Product: Coarse Flakes Powder
Type: Powder
Unique Feature: Purest MSM, no additives
Cost per Dose (4 grams): $.28 (1 lb size)
Price: $31.95 (1 lb size)
Taste: Slightly bitter
OptiMSM®: ✓
Made in the USA: ✓
3rd Party Tested: ✓
Vegan friendly: ✓
Non-GMO Certified: ✓
Travel-Friendly: —
Sizes Available: 8.8 oz, 1 lb, 2.2 lbs, 5 lbs & 10 lbs
Product: Fine Crystals Powder
Type: Powder
Unique Feature: Dissolves quickly, no clumping
Cost per Dose (4 grams): $.28 (1 lb size)
Price:  $31.95 (1 lb size)
Taste: Slightly bitter
OptiMSM®: ✓
Made in the USA: ✓
3rd Party Tested: ✓
Vegan friendly: ✓
Non-GMO Certified: ✓
Travel-Friendly: —
Sizes Available: 8.8 oz, 1 lb, 2.2 lbs, 5 lbs & 10 lbs
Product: Flavored Coarse Flakes Powder
Type: Powder
Unique Feature: Flavored: Lemon-Lime, Fruit Punch, Chocolate, Vanilla, *NEW* Cherry-Lemonade and Raspberry-Peach
Cost per Dose (4 grams): $.31 (1 lb size)
Price:  $34.95 (1 lb size)
Taste: Flavored
OptiMSM®: ✓
Made in the USA: ✓
3rd Party Tested: ✓
Vegan friendly: ✓
Non-GMO Certified: ✓
Travel-Friendly: —
Sizes Available: 8.8 oz & 1 lb
Product: Vegetarian Capsules
Type: Capsules
Unique Feature: Vegetarian capsule
Cost per Dose (4 grams): $.73  (120 count size)
Price: $21.95 (120 count size)
Taste: Taste-free
OptiMSM®: ✓
Made in the USA: ✓
3rd Party Tested: ✓
Vegan friendly: ✓
Non-GMO Certified: ✓
Travel-Friendly: ✓
Sizes Available: 120 count, 250 count & 500 count
Product: Tablets
Type: Tablets
Unique Feature: Smooth and easy to swallow
Cost per Dose (4 grams): $.67 (120 count size)
Price: $19.95 (120 count size)
Taste: Taste-free
OptiMSM®: ✓
Made in the USA: ✓
3rd Party Tested: ✓
Vegan friendly: ✓
Non-GMO Certified: ✓
Travel-Friendly: ✓
Sizes Available: 120 count & 360 count
Product: Advanced Joint Support Tablets
Type: Tablets
Unique Feature: Max strength joint pain relief
Cost per Dose (4 grams): $.55 (120 count size)
Price: $21.95 (120 count size)
Taste: Taste-free
OptiMSM®: ✓
Made in the USA: ✓
3rd Party Tested: ✓
Vegan friendly: ✓
Non-GMO Certified: —
Travel-Friendly: ✓
Sizes Available: 120 count & 360 count

Free & Easy No-Risk Returns

100% satisfaction guaranteed